Every insurance agent aspires for success: to scale their business, build robust professional connections, and maximize productivity. But there's no secret formula for achieving this. Instead, these accomplishments stem from certain shared characteristics among flourishing agents. As an insurance professional, whether a greenhorn or an old hand, revisiting your habits is instrumental in your growth. Some of these habits enhance productivity, while others enable success measurement and evaluation. Still, some foster connections, learning, and comprehensive engagement. Let's delve into nine shared habits of prosperous insurance agents and why they are crucial.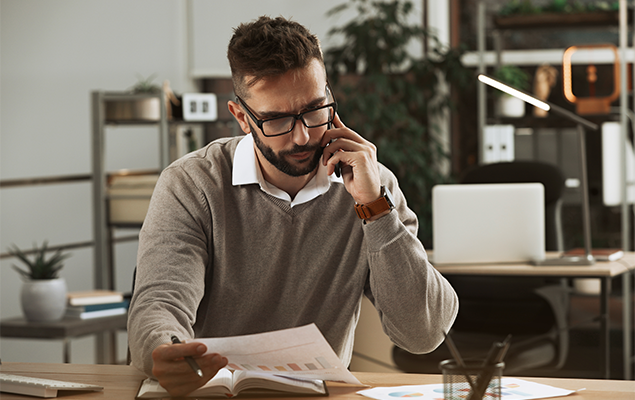 "Success isn't merely meeting sales targets; it's enjoying your work and maintaining a balanced life - prioritizing stress management and a healthy work-life balance is crucial for a thriving insurance agent."
Institute a Consistent Routine
Routine might seem mundane, but it is a powerful tool in the arsenal of successful insurance agents. Regular schedules bolster productivity and time management, providing room for flexibility when opportunity presents itself. Some agents regiment their time meticulously, carving out specific slots for phone calls, emails, and networking. Others keep a loosely structured routine, allowing for spontaneous interactions. Both approaches work, depending on your personality. However, a balanced mix of structure and routine is the key to business growth.
Prioritize Stress Management
Success isn't merely meeting sales targets; it's enjoying your work and maintaining a balanced life. Implementing a healthy stress management regimen is crucial for a thriving insurance agent. Develop a work-life balance that caters to your needs. It can be challenging to separate work from leisure, especially when working from home. Establish clear boundaries between your "work" hours and "home" hours. Integrating calming practices such as a lunchtime walk or an evening bath can alleviate stress, rejuvenating you for the next challenge.
Establish and Monitor Goals
Feel like you're stuck in a work rut despite making calls and closing sales? Re-evaluate your goals. Formulating personal, professional, and team targets is the first step towards creating evaluation tools to foster growth. Following goal-setting, organize periodic self-assessments and team reviews. Develop a system that tracks your progress, from a simple document to a comprehensive spreadsheet. Analyzing your journey over time helps identify progress points and improvement areas.
Surround Yourself with Success
Identify thriving agents in your environment. Learn from their strategies, either through personal relationships or following their social media activity. Building a network of successful people, even from other industries, offers valuable insights and habits that can stimulate professional growth.
Welcome Advice and Guidance
Failing to seek help when overwhelmed or uncertain is a common pitfall for insurance agents. Seeking advice isn't an admission of defeat; instead, it reflects humility, resilience, and a readiness to learn. Asking for help from mentors, supervisors, and peers is a testament to your confidence, professionalism, and eagerness to learn - all traits of a successful agent.
Cultivate Relationships Everywhere
Whether at a dry cleaners' queue or a cafe, seize the opportunity to make connections. Networking isn't just about conferences and workshops; it's equally vital to engage with your community and forge trust-based relationships. Even though you might not sell an insurance policy during these interactions, establishing trust could make you their first choice when they need insurance products.
Stay Committed to Learning
In this digital age, a wealth of resources are just a click away. Take advantage of these, from podcasts and online tutorials to webinars and conferences. Continuous learning is not only about broadening your knowledge base; it often provides soft networking opportunities, fostering cross-industry collaboration.
Sharpen Soft Skills
Polish your soft skills, such as communication, problem-solving, organization, and critical thinking. If you work in a team, engage in exercises that enhance these skills. Participate in local groups or classes that can help improve your communication, and decision-making skills. These experiences help you think "on your feet" and augment your sales capabilities.
Incorporate Technology
The tech landscape for insurance sales is continuously evolving, and keeping abreast of it is imperative. Follow industry leaders and experts to stay updated with relevant tools and software. Be innovative and adapt technologies from other industries to your needs. If technology isn't your strong point, seek help from tech-savvy individuals. Remember, the objective of technology is to free up your time and resources, allowing you to concentrate on fostering relationships and securing sales.
© Legacy Secure of MI Inc