Activity! Activity! Activity!
The secret to becoming one of the most successful agents in our industry is activity! Our lead programs for contracted agents are designed to do just that. Find the program below that fits your budget.

Using our lead programs is NOT a requirement for contracting as we do not upcharge any leads we offer. While agents are free to use any lead vendor they choose, you must have a lead source to be contracted..

Fresh & Exclusive Life Insurance Leads

---
Highest quality Direct Mail
"A" Leads
Exclusive, Premium Mortgag Protection Leads
4 to 5 week Turn-around time

Final Expense Leads Available for $39 each


$59 in Florida
Limited Availability in most every state in most every county
Generated though Directmail
Delivered through Opt! (Requires a separate registration)
High Closing Ratio
Low Minimum for weekly standing orders
One-Time orders available
Aged Leads
Directmail Mortgage Protection or Final Expense Leads Great for additional sales
Requires a separate Registration

24 to 48 hour Turn-around time
Available in most every state in most every county
Final Expense aged Leads also available!
Delivered through Opt! (Requires a separate registration)
High Closing Ratio
Increase weekly appointments (Perfect for traveling)

Highest Quality Fresh & Exclusive Life Insurance Leads

---
Lead Generation - FE, MP & Family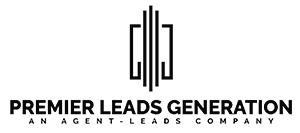 Have a question about Leads?
Submit your request
No recruiters, No office reps, No Kool-Aid
Just Honest Answers