Activity! Activity! Activity!
The secret to becoming one of the most successful agents in our industry is activity! Our lead programs for contracted agents are designed to do just that. Find the program below that fits your budget.

Using our lead programs is NOT a requirement for contracting as we do not upcharge any leads we offer. While agents are free to use any lead vendor they choose, you must have a lead source to be contracted..
3x - 10x Your Business!
True Freedom - True Independence - True Control
Lead Generation a NEW WAY...
Marketing Strategies

Congruent Marketing

Ads Management

CRM Management

Specialty Programs
We only work with DRIVEN, AMBITIOUS, and ACCOUNTABLE Agents/Agencies.
If this is you! We want you. Since our time is what we value the most, let's get you scheduled with our Reps to see how we can help you grow!
Let's Create your Legacy Together..
Best of All
Exclusive Pricing for the
Legacy Agent Family
Let's schedule time to see if WE'RE a good fit for each other,
Then we can proceed to next steps to get everything going.

Highest Quality Fresh & Exclusive Life Insurance Leads

---
Lead Generation - FE, MP & Family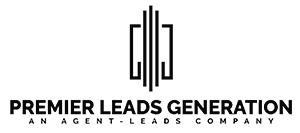 Fresh & Exclusive Life Insurance Leads

---
Facebook Standard
Fresh & Exclusive Only sold to the ordering agent
Asked if they have current coverage, How much they want, & Who their beneficiary is.
Info From Prospect: Answers to Life Insurance Questions, Hobby, Name, Phone, Address, Age, Email - included
Printable Lead to take to the door
Google Sheets in addition to receiving the via email
30 Mile Radius Average
24 to 48 hour Turn-around time
Life Insurance Mentioned: prospects know what this is about
Highest quality Direct Mail
"A" Leads
Exclusive, Premium Mortgag Protection Leads
3 to 4 week Turn-around time
Limited Availability in most every state in most every county
Generated though Directmail
Delivered through Opt! (Requires a separate registration)
High Closing Ratio
Low Minimum for weekly standing orders
One-Time orders available
Aged Leads
Directmail Mortgage Protection Leads Great for additional sales
Requires a separate Registration
24 to 48 hour Turn-around time
Available in most every state in most every county
A-, A-(65+), and B Leads (B leads are discounted to $6.50 each)
Delivered through Opt! (Requires a separate registration)
High Closing Ratio
Increase weekly appointments (Perfect for traveling)
Have a question about Leads?
Submit your request
No recruiters, No office reps, No Kool-Aid
Just Honest Answers